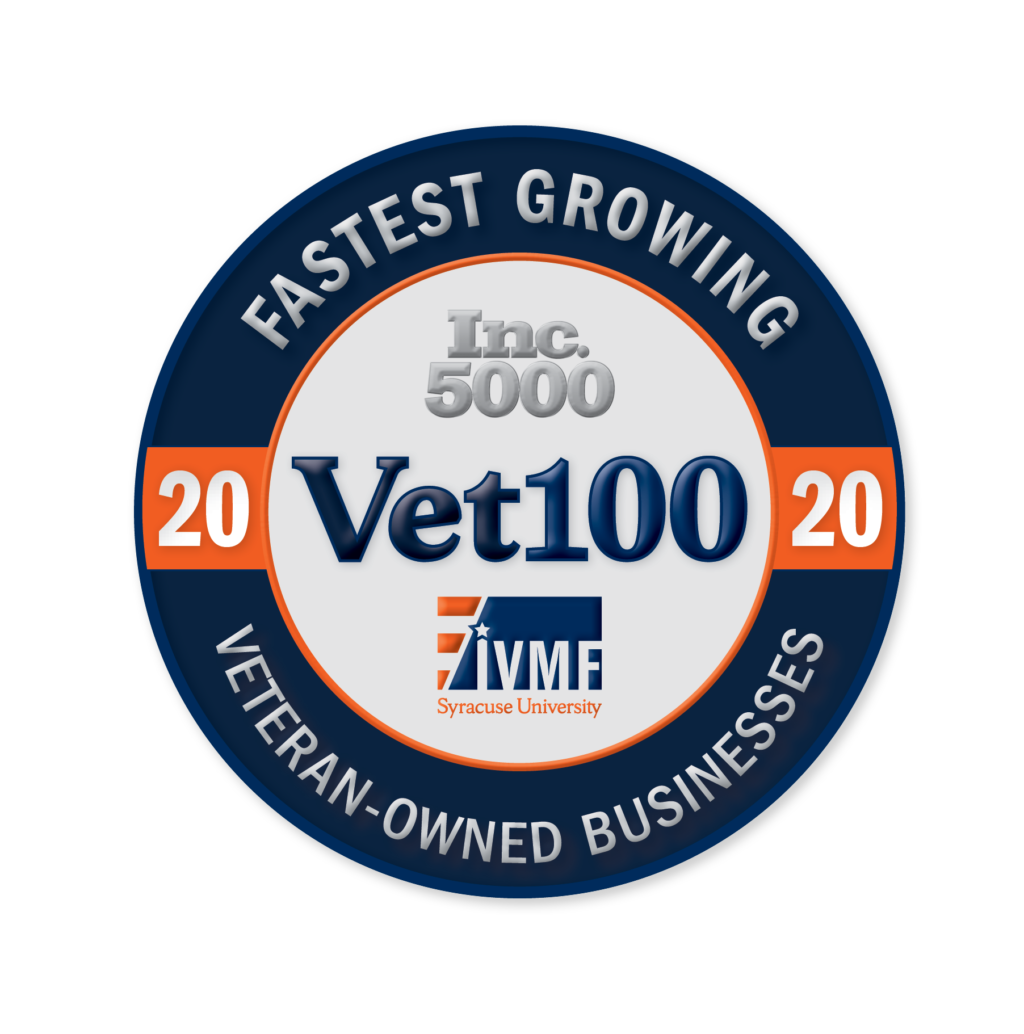 Go Energistics (GoE) Named No. 8 on the Vet100 List 
March 9, 2020, Dallas, TX – Go Energistics (GoE) is pleased to announce it has been named #8 on the prestigious Vet100 list— recognizing the nation's fastest growing veteran-owned businesses. The ranking, created in partnership with Inc. magazine and Syracuse University's Institute for Veterans and Military Families (IVMF), was born out of the iconic Inc. 5000 list of America's fastest growing private companies.
GoE President and CEO Adam B. Shepherd shared, "We are honored to have earned this position on the Vet100 list. As an Army Veteran, I understand the value that Veterans add to the workforce and feel privileged to have the opportunity to recruit and hire Veterans to my team. GoE's success is directly attributed to them and this latest award should be viewed as a celebration of their service."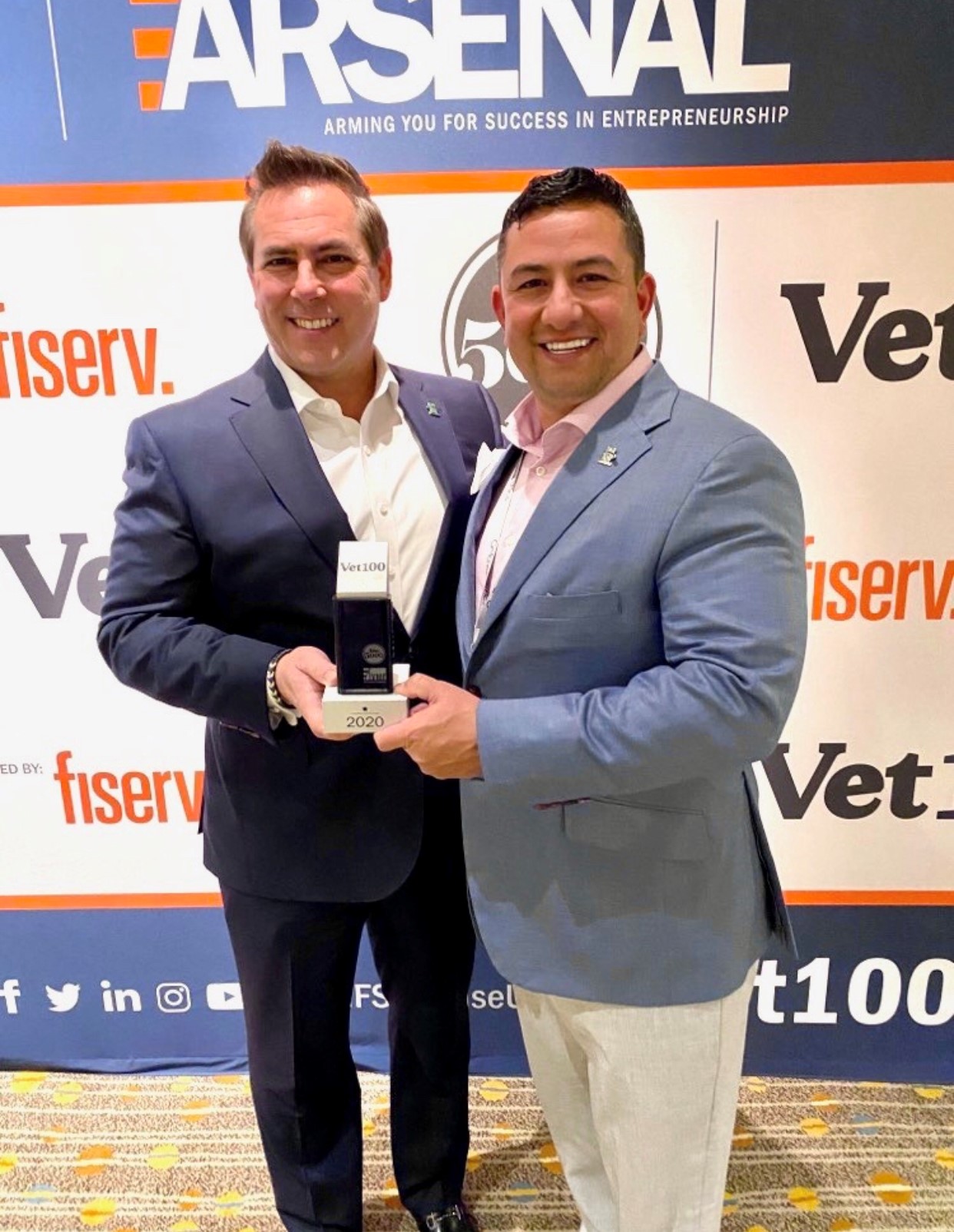 GoE specializes in industry-leading project delivery solutions, including:
Program management
Advisory services
Master facility planning
Construction support services
Asset planning & implementation
Design & equipment planning services
FF&E acquisition & procurement
Transition planning
Logistical planning & implementation
Training & post-occupancy evaluations
In 2019, GoE was named #104 overall, #10 in Texas and #4 in Dallas on the Inc. 5000, reaching the top tier Inc. 500 list. In keeping with its mission of hiring Veterans and "Serving Those Who Serve", GoE also received a Hire Vets Gold Medallion from the U.S. Department of Labor that same year.
"Business growth is a real economic driver in this country and the fact is that most of the new jobs in the economy—over 87 percent—are created by private businesses," says Eric Schurenberg, CEO of Mansueto Ventures, publisher of Inc. Magazine. "Veteran entrepreneurs contribute their share to the job story, employing over 5.5 million. They deserve to be recognized for their continued service to the country."
The ranking was announced at the Vet100 Awards dinner on Saturday, March 7, 2020 in Dallas, TX. Adam Shepherd and several members of the GoE team were in attendance, joining their fellow honorees to celebrate this significant achievement.
For more information on the Vet100 list, visit: https://ivmf.syracuse.edu/Vet100/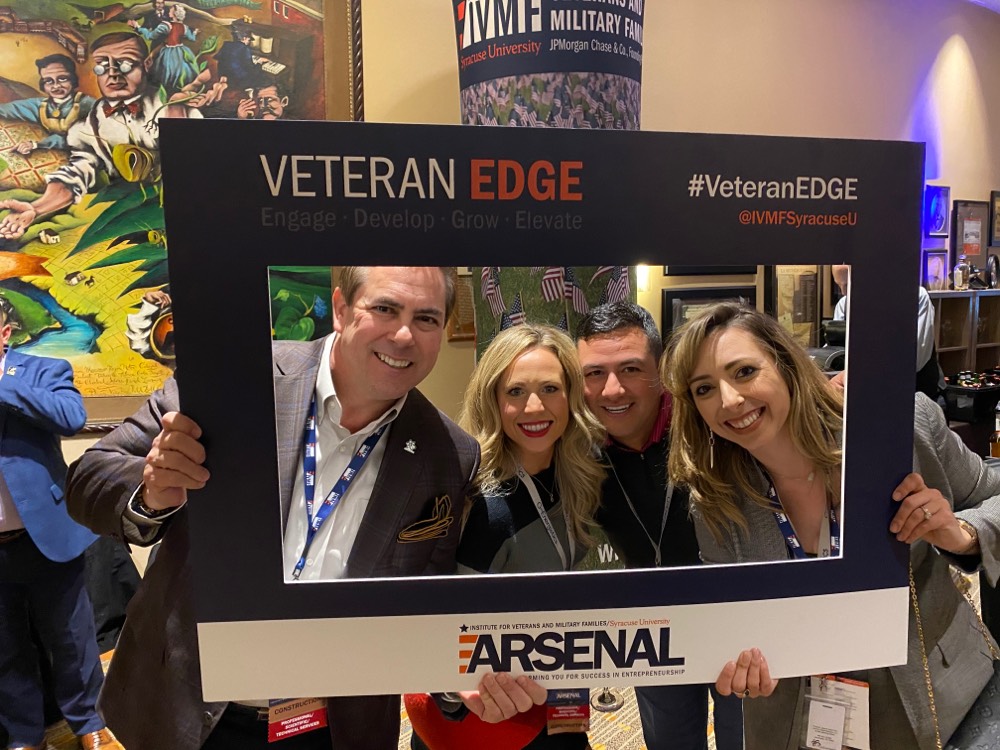 Additional information/comment:
Christy Ullo, Executive Director of Marketing & Communications: 917.226.2127
Chris Robles, Business Development Consultant: 804.306.6145
Adam B. Shepherd, President & CEO: 214.347.0590 / 817.999.7656