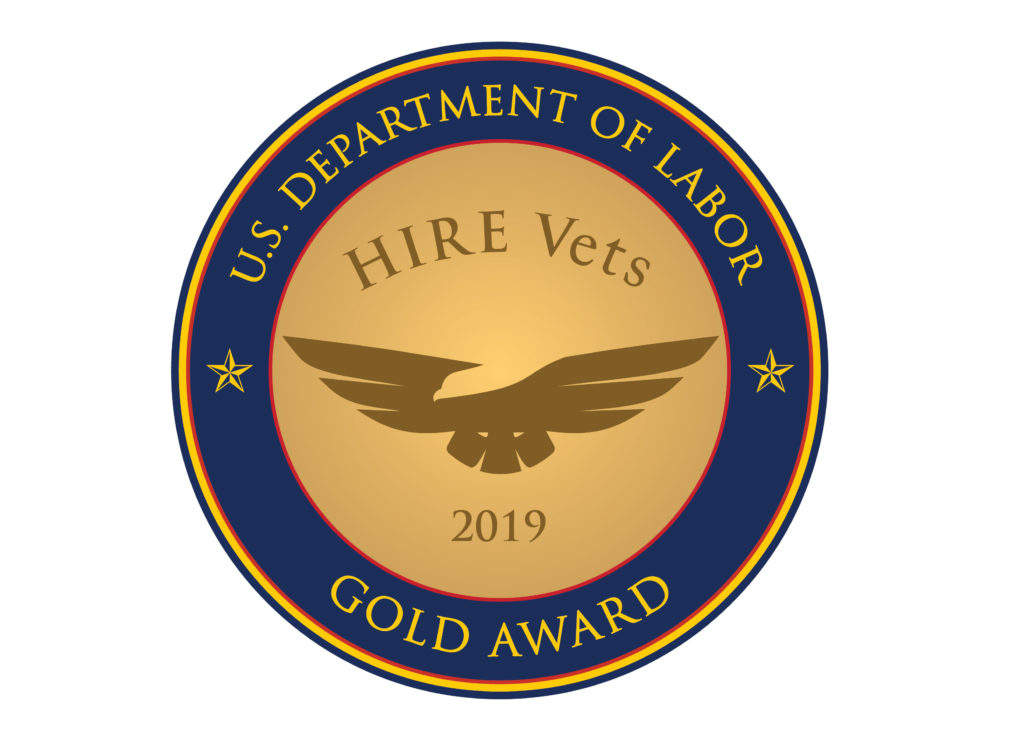 Go Energistics (GoE) Receives 2019 HIRE Vets Gold Medallion
November 6, 2019, Dallas, TX – Go Energistics (GoE) is pleased to share that is has been selected to receive a 2019 HIRE Vets Gold Medallion Award from the U.S. Department of Labor, in recognition of its exemplary efforts to recruit, employ, and retain our nation's Veterans.
Established in 2017, the 'Honoring Investments in Recruiting and Employing American Military Veterans' Medallion Program, known as HIRE Vets, is the only federal-level award that recognizes champions of Veterans' employment. The program was created to reward job creators who have demonstrated a commitment to recruiting, hiring and retaining our nation's Veterans. Recipients are evaluated on several criteria, ranging from hiring and retention to providing Veteran-specific resources to support their teams.
As stated with the 2019 Gold Medallion Award, by meeting the criteria laid out by HIRE Vets:
"Go Energistics has demonstrated a model of patriotism worthy of praise as well as a recognition of the significant value that Veterans bring to the workplace."
GoE President & CEO, Adam Shepherd shared, "It is an incredible honor to be recognized for our commitment to employing Veterans, especially when you consider the value the Veterans among us have brought to our business. As a Service-Disabled Veteran-Owned small business, with a team of 40 percent Veterans, Veteran employment is a cause that will always be at the heart of GoE. As we grow, we are committed to continuing our fruitful employment of Veterans, helping those among us continue grow their careers and recruiting new Veterans to join our team."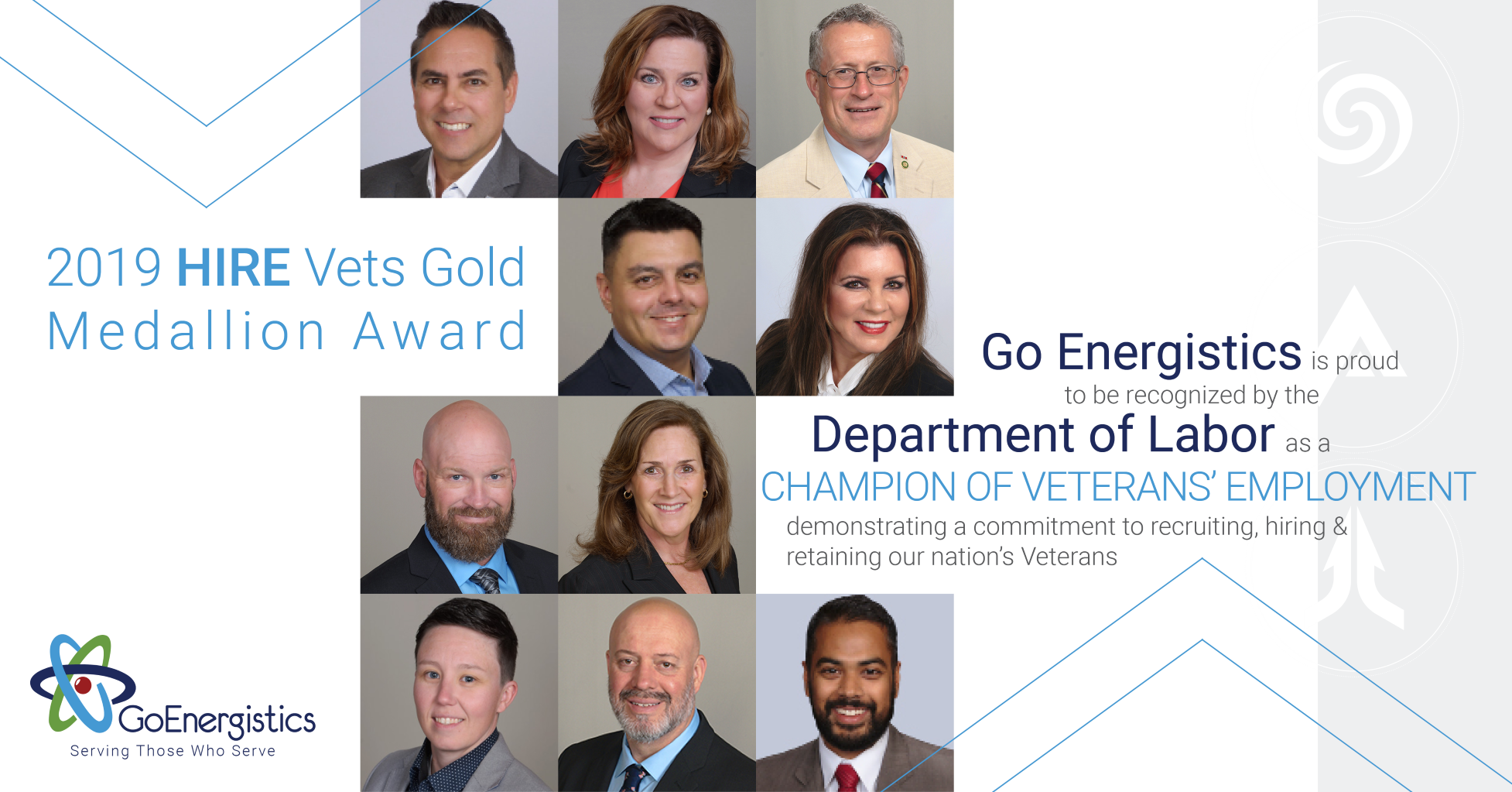 One of GoE's resident Veterans, Executive Director Dave Giles, added:
"This recognition by the Department of Labor is fitting and indicative of GoE's priorities. Veteran advocacy is a founding principle of this company, one that our leadership team is proud to champion. Our team is made up of many who are either Veterans themselves, or closely related to Veterans one way or another, and we have built a company culture which holds service in high regard. As a Veteran myself, I am proud to be representing a company which recognizes the value we bring to the workforce. This award is symbolic of what we already know from our time here – that GoE is a place where our contributions and unique perspectives are respected and celebrated."
Joined by GoE Executive Director, Analiese Kennedy, Adam Shepherd accepted the award at the HIRE Vets Award ceremony on Wednesday, November 6, in the Great Hall of the U.S. Department of Labor in Washington, D.C.
Additional information/comment/photos:
· Christy Ullo, Executive Director of Marketing & Communications: 917.226.2127
· Adam Shepherd, President & CEO: 214.347.0590