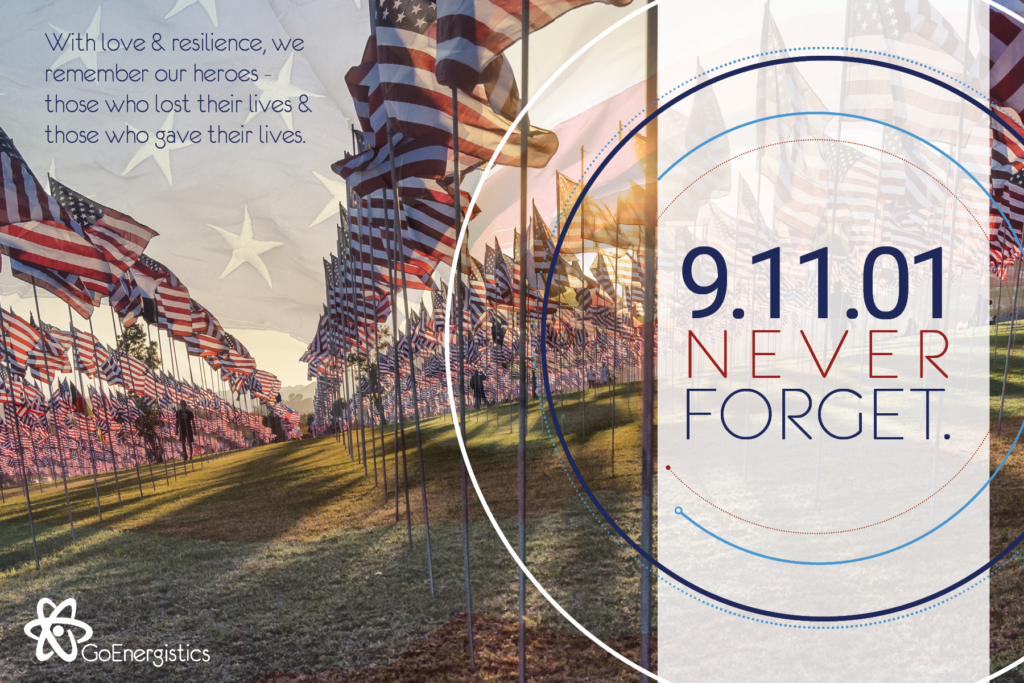 Today marks the 20th anniversary of September 11, 2001. Twenty years since nearly 3,000 innocent people lost their lives and our world was turned sideways through a senseless act of terror. Twenty years since shocking images of crashing planes were burned in our memories, forever changing our collective sense of peace and security. This is the kind of anniversary that will never feel normal, as this terrible moment for our nation's history vacillates between feeling like it was just yesterday and an entire lifetime ago. Still, it has now been twenty years and as we reflect it is important to remember not only the tragedy and horror, but the resiliency that followed, and how far we've come together in the aftermath.
There is no denying that the events of September 11th ushered in a new state of mind for all Americans and our allies around the world. It revealed how truly vulnerable we all are despite our status as a world leader, and how the world as we know it can change overnight. It also showed that the ideals of bravery, service and sacrifice are not merely platitudes but promises, as law enforcement, first responders and volunteers quickly stepped up in this hour of need, with many giving their lives to do so. That's why, rather than lingering on the horror of September 11th, we encourage all to use each anniversary as an opportunity to honor those fallen heroes by celebrating their courageous acts.
Sadly, this year in particular marks an especially bittersweet anniversary when you consider the global events that have occurred in the past few months. In many ways, our nation has never felt more divided, with ongoing discord in response to the COVID-19 pandemic. We recently saw our troops officially exit Afghanistan and tragically lost 13 of our service members in a terrorist attack at the Kabul airport. At times like these, it is crucial that we rally together as Americans and refuse to let this overshadow all that has been accomplished in the past 20 years, both at home and abroad. In the aftermath of September 11th we were uplifted by a sense of patriotism and understanding as we came together in the wake of tragedy with love and resilience. In the years that have followed, countless brave men and women readily embraced their duty and worked to make the world safer. No act of evil will ever change our gratitude for that service and sacrifice, and no global event will ever truly divide the us as Americans.
We at Go Energistics are proud to have several members of our team who stepped up in the wake of September 11th and the years that followed as first responders and service members. On this anniversary, and every day, we extend our deepest and sincerest thanks to them and so many others for for all that they have done for our nation. Just as we will never forget the events of September 11, 2001, we will never forget your service and sacrifice.
Today is nationally observed as "Patriot Day" in honor of the victims of the attacks and the heroes who stepped in to save lives. We encourage all to take a moment today to reflect on the meaning of this date.
Regardless of how you choose to observe, we hope you are able to enjoy peaceful reflection in the midst of a safe and relaxing weekend.
May God Bless America.