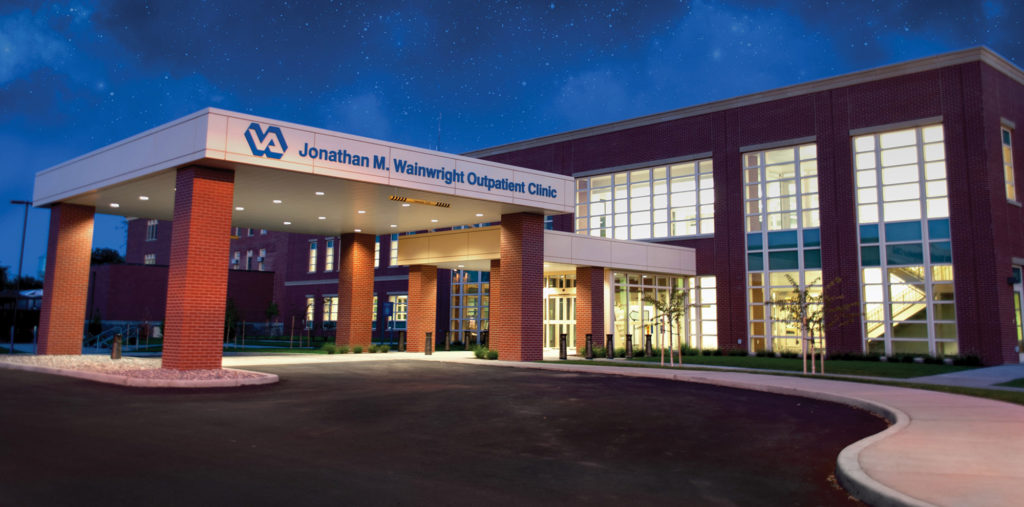 The Department of Veterans Affairs Selects Go Energistics to Support the Jonathan M. Wainwright Memorial VA Medical Center Building 86 Renovation
February 27, 2019, Walla Walla, WA – Go Energistics (GoE) is pleased to announce its selection to support the Department of Veterans Affairs (VA) with initial outfitting, transition and activation (IOT&A) services for the Jonathan M. Wainwright Memorial VA Medical Center, Building 86, in Walla Walla, Washington. Through a partnership with the Walla Walla Medical Center Team, GoE will assist VA in revitalizing the aging building, while expanding the services available to veterans in the area.
The project includes planning, interior design, acquisition support and activation of approximately 50,000 square feet of renovated space, as well as upgrades to the building's engineering infrastructure, parking, site lighting, landscaping, roads, sidewalks and access points. Upon completion, Building 86 will be equipped to support the latest in Radiology and Sterile Processing Services (SPS), while providing a range of expanded and newly implemented veterans services including Health Care for Homeless Veterans, Complementary & Integrated Health, Prosthetics and Health Promotion & Disease Prevention.
GoE President & CEO, Adam Shepherd shared, "This project presents an opportunity to improve the lives of countless veterans in Walla Walla, and the surrounding area, by creating a facility that will offer the highest-caliber in healthcare options and services. As a company dedicated to helping veterans across the nation, we are honored and excited to be assisting VA in meeting this goal, one that it is directly in line with our core values. We have put together an exceptional team on the ground and I have no doubt that they will foster success for the project through their commitment to better serving the healthcare community."
GoE's scope of services for this project includes comprehensive project management, interior design development, equipment planning, acquisition support services, transition and relocation services, facilitation services, biomedical equipment services to include both installation and technical inspections, comprehensive IT equipment planning services, and final equipment turnover and closeout. The objective is to have the IOT&A project completed in support of the first day of clinical services, projected for June 2021.
For additional information/comment/photos:
· Christy Ullo, Executive Director of Marketing & Communications: 917.226.2127
· Adam Shepherd, President & CEO: 214.347.0590