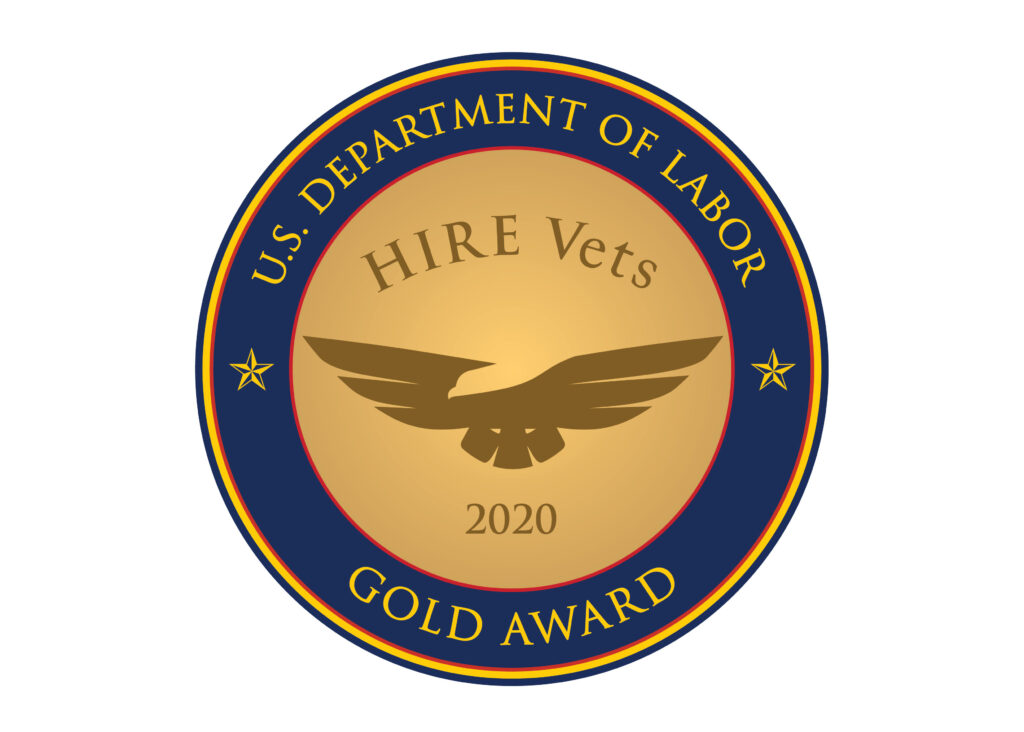 Go Energistics Recognized for Dedication to Veterans
The Service-Disabled Veteran-Owned Small Business was selected to receive its second consecutive HIRE Vets Gold Medallion Award from the U.S. Department of Labor.
Go Energistics (GoE) is pleased to share that it has been selected to receive a 2020 HIRE Vets Gold Medallion Award from the U.S. Department of Labor. This is GoE's second consecutive receipt of this prestigious honor, offered to job creators who have demonstrated a commitment to recruiting, employing and retaining our nation's Veterans.
As stated with the 2020 Gold Medallion Award, by meeting the criteria laid out by HIRE Vets:
"Go Energistics has demonstrated a model of patriotism worthy of praise as well as a recognition of the significant value that Veterans bring to the workplace."
GoE President & CEO Adam B. Shepherd, a retired Army Veteran, shared, "When I set out for the daunting task of starting a small business, one thing I knew for certain was that I would want to utilize Veterans within my team. Those who have served possess unique skillsets and experiences which make them invaluable members of our workforce when they return home, and this decision quickly proved to be one of the best I've ever made. Today, I am proud to lead a team made up of 37% Veterans and accept this latest recognition on their behalf."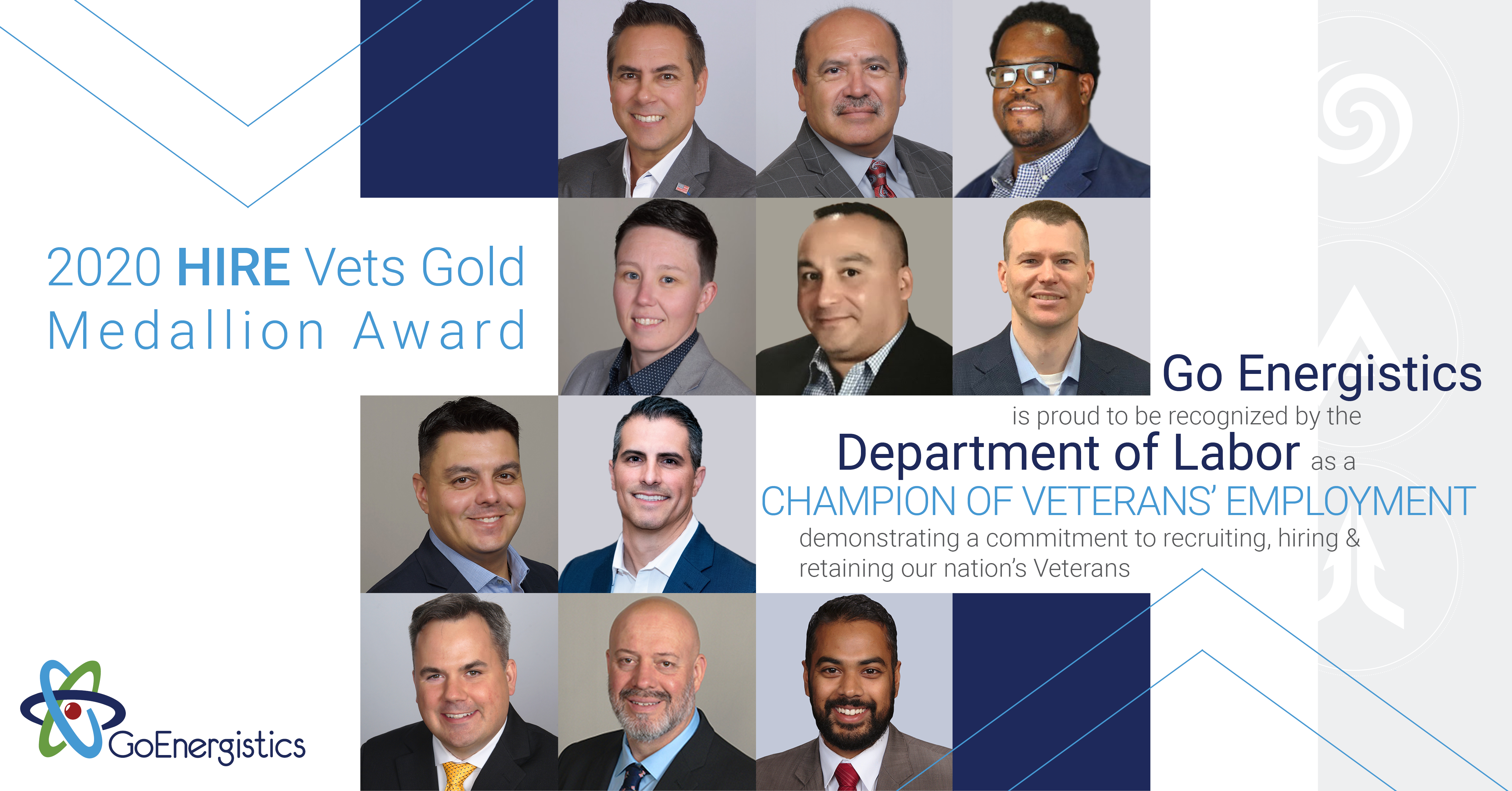 Known as a Service-Disabled Veteran-Owned Small Business (SDVOSB), specializing in industry-leading project management delivery, GoE was founded on the basis of "Serving Those Who Serve" through its support of projects for the U.S. Department of Veterans Affairs (VA) and Department of Defense (DoD). GoE has delivered its strategic project delivery solutions and GoE-FiT technology solutions within this sector since its founding in 2011. It's recruitment and hiring practices, focused on empowering Veterans within the workforce, serve as a key element of its overall strategy in this realm.
Established in 2017, the 'Honoring Investments in Recruiting and Employing American Military Veterans' Medallion Program, known as HIRE Vets, is the only federal-level award that recognizes champions of Veterans' employment. Applicants are evaluated on several criteria, ranging from hiring and retention to providing Veteran-specific resources to support their teams. Ultimately, those chosen have demonstrated exemplary efforts to recruit, employ, and retain our nation's Veterans.
While typically celebrated with an award ceremony in Washington, D.C., this year's medallions were presented through a virtual ceremony in keeping with COVID-19 regulations. You can view the complete program here.
Additional information/comment/photos:
Christy Ullo, Executive Director of Marketing & Communications: 917.226.2127
Adam Shepherd, President & CEO: 214.347.0590