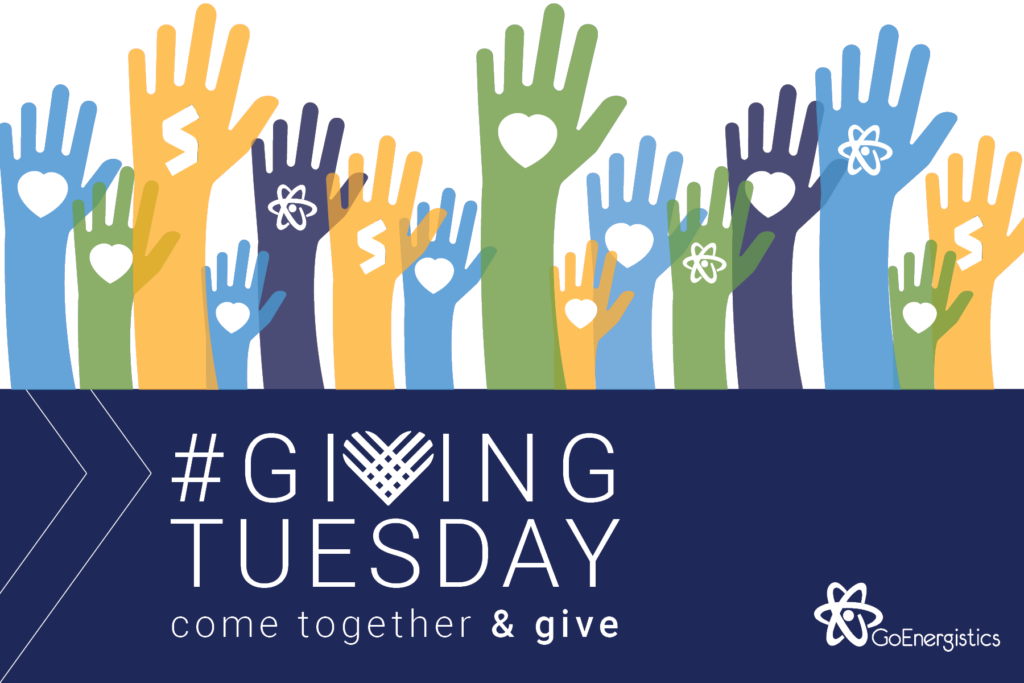 Go Energistics Partners with the Yellow Ribbon Fund for Giving Tuesday 
The Service-Disabled Veteran-Owned Small Business matched donations throughout the week of Giving Tuesday – ultimately contributing a company donation of $10,000 in support of our nation's heroes, raising a combined total of more than $20,000 from GoE's efforts.  
Go Energistics (GoE) is pleased to share that it has successfully concluded its Giving Tuesday challenge – ultimately matching $10,000 in donations to the Yellow Ribbon Fund (YRF). As a Champion partner of YRF, GoE engages with the organization throughout the year through both monetary donations and volunteer activities. This year, understanding the additional strain that the COVID-19 pandemic has placed on YRF and organizations like it, the Service-Disabled Veteran-Owned small business and leader in project management and ancillary services opted to engage in an additional fundraising challenge.
GoE Executive Director Christy Ullo shared, "The Yellow Ribbon Fund offers a lifeline to wounded service members when they return home – ensuring none of our nation's heroes are left behind. This is something we care deeply about as a Service-Disabled Veteran-Owned Small Business, and as a longtime supporter of the Yellow Ribbon Fund's mission, we wanted to do something special this holiday season. When we set out with our challenge, we never could have predicted such an amazing response, and we are so grateful to all who stepped up to donate."
Throughout the week of Giving Tuesday, GoE challenged its followers and industry colleagues to donate to YRF with an added incentive: For every dollar donated, GoE would match and effectively double its impact. The initial goal was to match $5,000 in outsider donations, but thanks to an overwhelming and heartwarming response from followers both in and out of the GoE network, the company ultimately matched $10,000 in donations for a collective $20,000 contributed to YRF.
YRF Executive Director Gina Harrow shared, "On behalf of the entire Yellow Ribbon Fund team and board of directors, we want to sincerely thank Go Energistics for the consistent commitment to our organization. The meaningful Giving Tuesday gift enables us to continue to make an impact!"
Each year, YRF serves more than 1,700 military families. In the first six months of 2020, that number increased by 20 percent. The organization has continued to respond to the growing demand for services even though the pandemic significantly hampered the ability to host in-person fundraising events. Visit yellowribbonfund.org to learn more.
Click here to learn more about GoE's community outreach program.
Additional information/comment/photos:
Christy Ullo, Executive Director of Marketing & Communications: 917.226.2127
Adam Shepherd, President & CEO: 214.347.0590
GoE Executive Director Christy Ullo announces #GivingTuesday partnership on 11/30/2020.