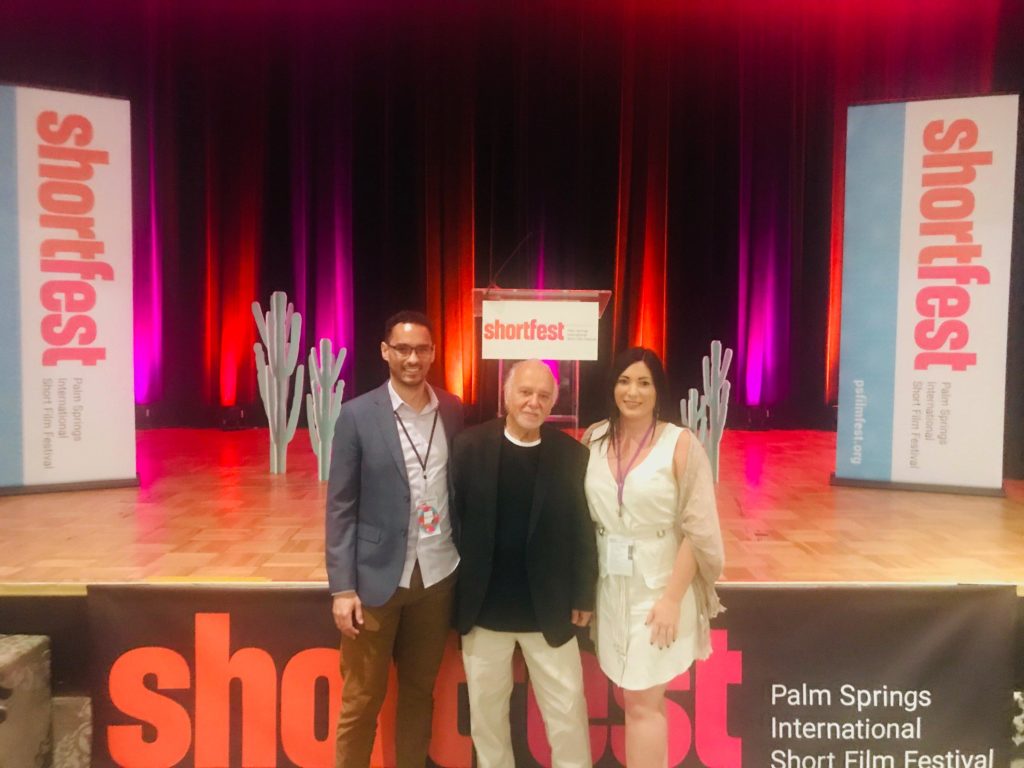 On June 23, 2019, Project Executive Chris Rhea attended the Palm Springs International ShortFest on behalf of Go Energistics. The festival is the largest short film event in North America, with 5,000+ submissions from more than 100 countries around the globe.
Joined by Cinema Without Borders Editor-In-Chief Bijan Tehrani and Neda Nobari Foundation Executive Director Keely Badger, Chris presented the Go Energistics Cinema Without Borders Award, meant to recognize films which bridge and connect the people of our world closer together. This year, the winner was Ahmed's Song (France), directed by Foued Mansour, which tells explores an unlikely bond of friendship between two seemingly opposite men, which forever impacts how they see the world.
Go Energistics President and CEO Adam Shepherd shared, "It is an honor for us to play a significant role in the Palm Springs International Short Film Festival working hand and hand with Cinema Without Borders to present the GoE Bridging The Borders Award. Go Energistics, of which 40% are Veterans, stand passionate about being a voice for Veterans to transform healing environments ensuring they get the healthcare they deserve. Our vision is directly parallel to Cinema Without Border's holistic approach of international story-telling through film by examples of first responders, Veterans and their families who sacrifice so we may achieve a unified message and raise awareness for a brighter future. Today, we honor those film makers and industry professionals who are dedicated to that vision."
Cinema Without Borders is a champion of international and independent cinema, working to introduce new faces and talents outside any borders, with the goal of creating international communities of filmmakers and film students. As a partner, Go Energistics is dedicated to supporting this mission and helping to break down barriers between people around the world.