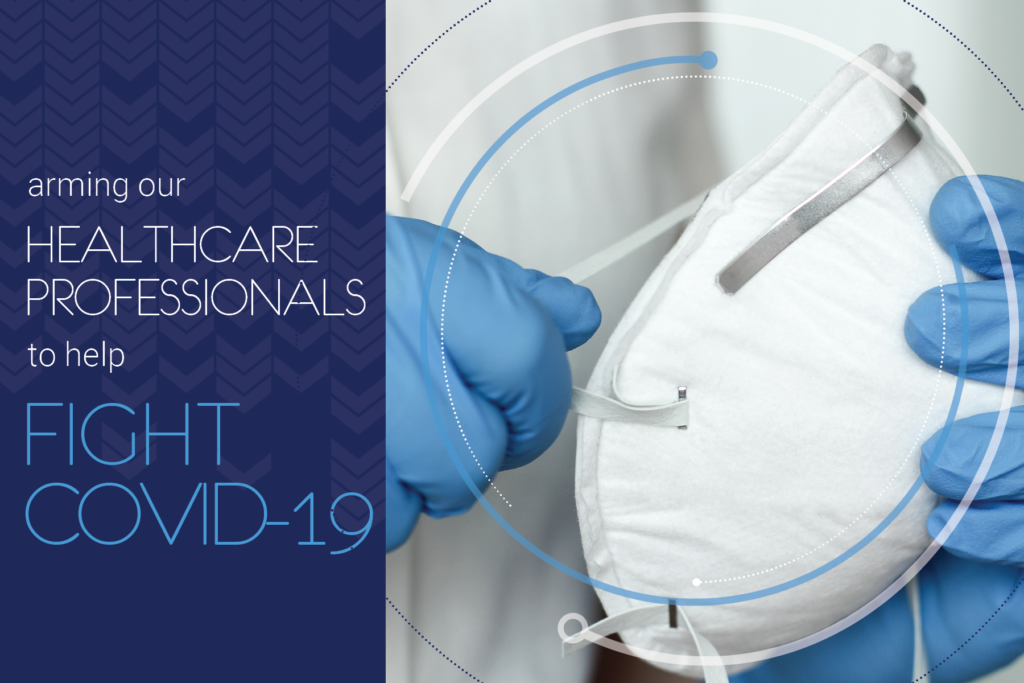 Throughout the ongoing COVID-19 pandemic, Go Energistics (GoE) has remained committed to supporting our team, clients and communities across the U.S. With the rise of Delta, Omnicron and other variants, keeping our healthcare professionals safe is more important than ever. Having seen the efforts of health care providers first-hand through our projects, and understanding our corporate responsibility to "pay it forward", the Go Energistics team recently decided to donate N95 masks to frontline healthcare workers.
"As a service provider working primarily in healthcare environments, we've witnessed the strain that the pandemic has put upon the healthcare workers and wanted to do what we could to help ease some of that stress," shared Christy Ullo, GoE Executive Director – Strategy & Corporate Operations. "That's really the spirit of our founding mission 'Serving Those Who Serve' – finding ways to ensure that those who step up to serve are protected and supported. Our hope is that these donations will do just that."
After strategically determining the most impactful donation locations, the Go Energistics team donated 1000 N95 masks each to the following hospitals:
Methodist Health System, Dallas, TX
Concord Hospital Trust, Concord, NH
Kindred Hospice, Birmingham, AL
Gail Dexter, CFRE, Director of Annual Giving, Concord Hospital Trust shared, "These donated items will be used to ensure that high quality medical care and needed services are available for all in our region"
Since its founding in 2011, GoE has prioritized giving back through community outreach. As the company had grown to include staff across the U.S., so has its footprint in giving back through donations like these. Click here learn more about GoE's community outreach program.
Additional information/comment/photos:
Christy Ullo, Executive Director of Strategy & Corporate Operations: 917.226.2127
Adam Shepherd, President & CEO: 214.347.0590