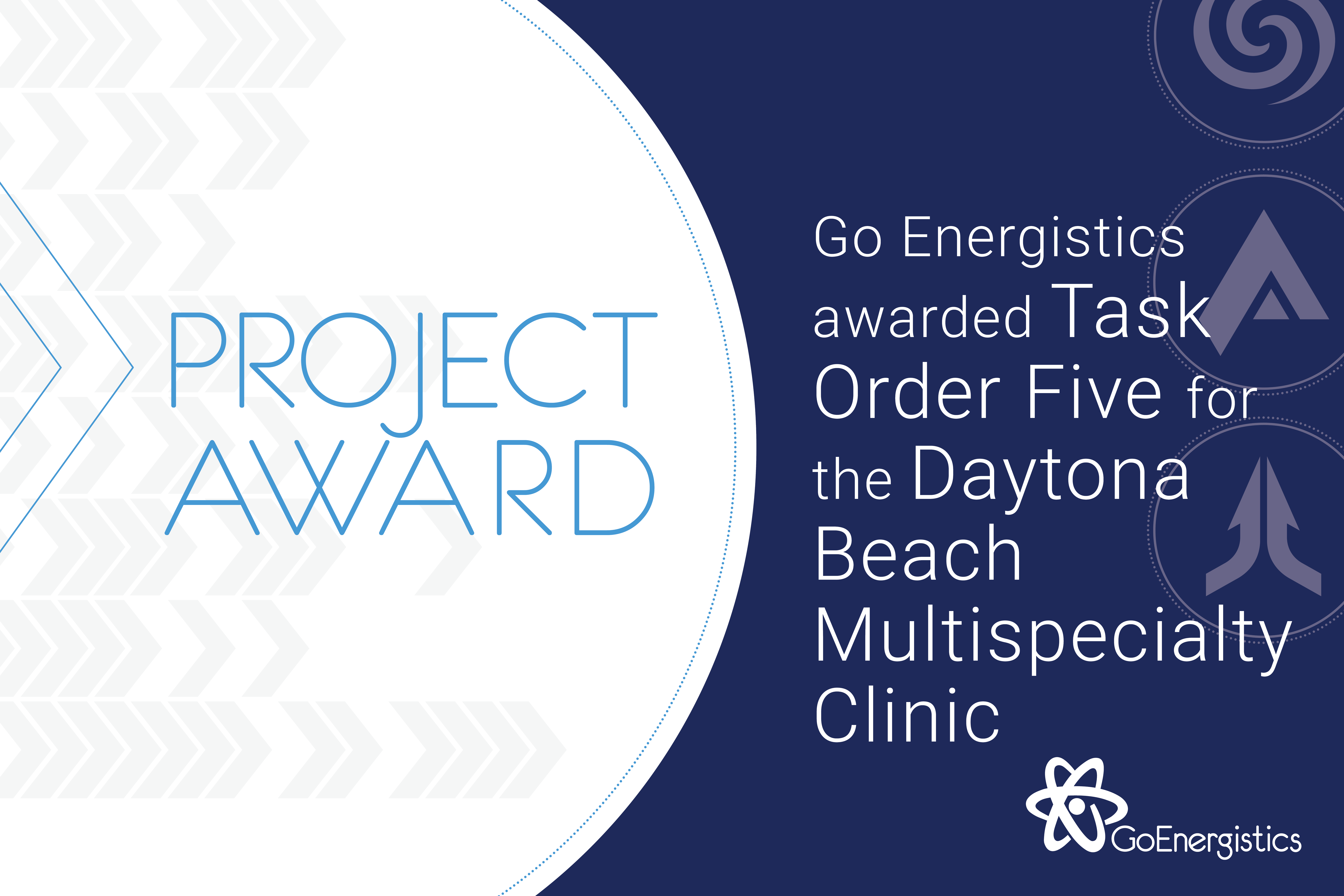 Go Energistics (GoE), a Service-Disabled Veteran-Owned Small Business (SDVOSB) specializing in industry-leading project management delivery, is pleased to share that it has been awarded a fifth task order by the Orlando VA Medical Center. With this award, GoE will continue its ongoing project support of the new Daytona Beach Multispecialty Clinic.
In 2018, GoE was selected to provide Initial Outfitting, Transition, and Activation (IOT&A) services for this consolidated lease project. Since that initial award, GoE has been awarded four additional task orders, culminating in this latest award, which will complete the project. GoE's scope of services for task order five include:
Project Management
Design & Space Planning
Acquisition Planning
Concept of Operations (CONOPs)
Transition Planning
Strategic Communication (STRATCOM) Support
Project Staffing Planning
Warehouse & Warehouse Management
Activation Services
Post Occupancy Support
Relocation of Reuse & Personnel Files
Staff Training & Orientation
Spanning 106,826 square feet, this project will replace two undersized facilities with a new state-of-the-art clinic to accommodate the rising healthcare needs of approximately 30,000 local Veterans. Departments available in the new clinic will include audiology and speech pathology, dental, ophthalmology, mental health, multispecialty, pathology and laboratory, pharmacy, physical medicine and rehabilitation, radiology, and more.
GoE's team for the Daytona Beach Multispecialty Clinic is led by Project Manager Keith Henderson. He shared, "I am pleased we can continue to provide our services in support of this valuable new addition for VA Orlando. Most important to our entire GoE team is the chance to help expand healthcare options for the Veterans of the Volusia County area. We are all looking forward to the clinic opening in the spring!"
The Daytona Beach Multispecialty Clinic is projected to open in May 2024.