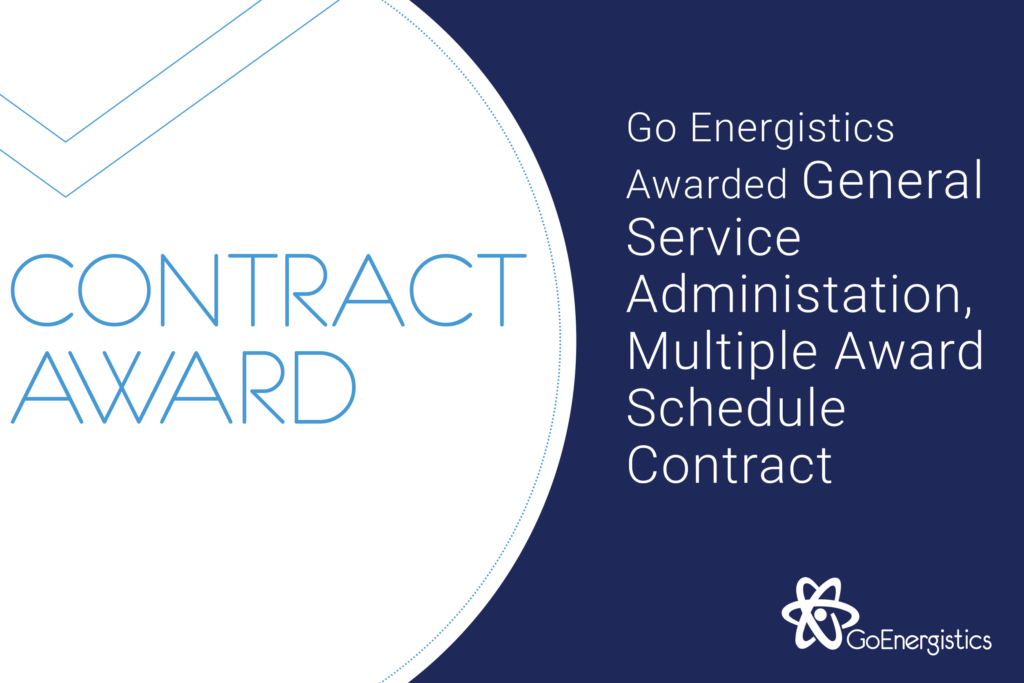 The Service-Disabled Veteran-Owned Small Business will be eligible to support a range of Government customers under this five-year contract.  
Go Energistics (GoE), a Service-Disabled Veteran-Owned Small Business (SVOSB) and a leader in strategic project delivery services, is pleased to announce that is has been awarded a General Services Administration (GSA) Multiple Award Schedule (MAS) contract. The five-year, Indefinite Delivery, Indefinite Quantity (IDIQ) contract will position GoE to readily support government customers with its strategic design build support, information technology, initial outfitting, transition and activation (IOT&A), and management advisory services.
"We are thrilled to have received this contract with GSA and view is as an extension of our business into a new, but not unfamiliar, arena," said GoE President & CEO Adam Shepherd. "For more than a decade, we have supported Federal projects and have developed a team made up of some of the most talented individuals in Government contracting. Through this GSA contract, we now can extend that support even further within the Government sector."
Since its founding in 2011, GoE has delivered its strategic project delivery solutions in support of healthcare projects for the U.S. Department of Veterans Affairs (VA), Department of Defense (DoD), as well as, within the private sector. Through its mission of Serving Those Who Serve, the company has helped to improve healthcare for Veterans, healthcare providers, patients, and their families, across the nation.
"Our mission of 'Serving Those Who Serve' really began as a result of our military background as an SDVODB with many Veterans among our staff." said Christy Ullo. "After putting down roots within military project support, we were able to expand in support those who serve through additional Federal and private healthcare projects. Under this contract, we are excited to apply that same expertise to those who serve within our Federal government and support projects that will benefit so many."
GoE will service this contract using the following Special Item Numbers in the GSA Advantage Marketplace:
5541611: Management and Financial Consulting, Acquisition and Grants Management Support, and business Program and Project Management Services
541614: Deployment, Distribution and Transportation Logistics Services –
Additional information/comment/photos:
Adam Shepherd, President & CEO: 214.347.0590